PGDM Approved by AICTE, Accredited by NBA and Granted Equivalence to MBA by AIU
Why MBA FINANCE is the Best Options in Today's Time
0 comment
Share

[addtoany]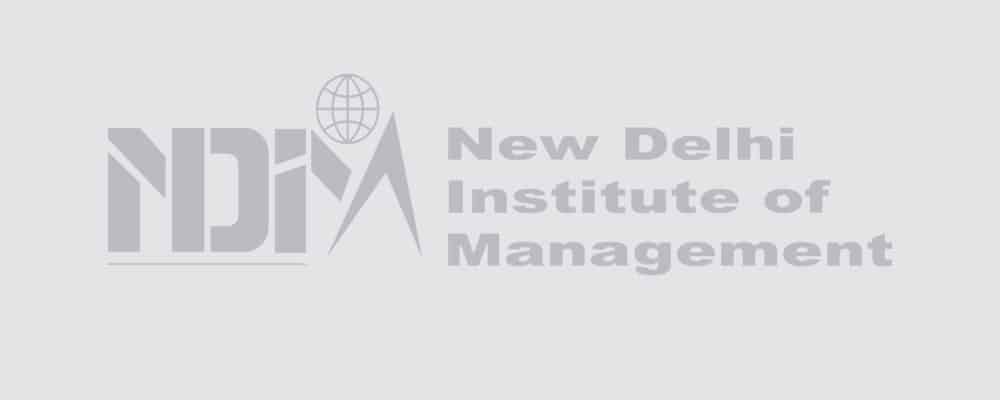 As we adapt ourselves to the new normal with education being redefined, online mode of learning has gained eminence amidst Covid 19. This sudden change that pandemic has brought globally has not stopped the business from functioning, yes it has diffidently changed the way business is now functioning. All the companies are getting digitalized, the nature of the organizations have changed and work from home has become the order of the day.
Aspiring MBAs are baffled as to what is ahead, which stream would be a promising stream in the future. Is MBA Finance a promising degree to select going forward. Scope of MBA in India would increase with the increasing demand of MBA professionals by corporates. With Covid 19 impacting sectors across the world, Indian Stock markets too high and desynchronization between economy and markets are showing the optimism of people in India. NIFTY touching 14,000 points and Sensex crossing 47,000 points showing the positive sentiments over Covid 19 vaccination. More skilled Finance professionals are required to understand the entire anatomy of the markets. With PDFM Finance at NDIM that skill can be acquired.
PGDM is a full time two year internationally recognized degree. The PGDM curriculum is constantly updated to equip the candidate with the required skills to manage situations and organizations. PGDM/MBA Finance is a 2 year intense course which deals with different aspects of Finance and its application in businesses. If you want to learn all the financial aspects of business and upgrade your skills for changing Financial environment then MBA Finance is for you. PGDM Finance is the most sought after programme by recruiters as it is more industry centric course which has great scope for long lasting and high paying career.
Changing Role of Finance professionals
There will be a paradigm shift in the role of Financial professionals in near future. Technology plays a significant role in executing Finance traditional tasks. The transaction value for the Indian fintech sector was estimated to be approximately USD33 billion in 2016 and is forecasted to reach USD73 billion in 2020 growing at a five-year CAGR of 22 per cent. (Source: KPMG).
More and more MBA Finance would be required in near future. Finance professionals need to reevaluate their competencies and upskill themselves in order to survive with the changing dynamic business environment. As finance professional, it is important to stand out in the business venture. MBA Finance at NDIM enhance the skills to equip them to meet the challenging requirements. It will open ways into different sectors like Banking & other Financial services, Real estate, Investment firms, and many more.
Subjects that are Taught in MBA Finance Program
Accounting for Managers-In this course, student learn various accounting concepts starting from basic to advance level. It will develop the skills of interpreting P&L, Balance sheet and cash flow statement. Strong foundations in financial analysis, and development of crucial basic accounting skills will also enable students to develop a management accounting focus.
Financial markets & services– This course aims at giving complete knowledge of knowing the Financial markets. It will help students knowing various services like leasing, Hire purchase, Insurance, Mutual fund and others provided by intermediaries.
Corporate Finance

– It is the heart of PGDM Finance course curriculum. This aims at enhancing technical skills of students in the area of Finance. It covers whole ambit of Finance vertical at corporates.

Security Analysis and Portfolio Management– This course gives insights on the various asset classes and its analysis. It focusses on the application of Finance theory, methodology adopted by portfolio managers, and achieving returns for investors.
Financial Risk Management– This course in PGDM Finance aims to give an overview of the risks faced by financial institutions and how they can be managed. It provides in depth knowledge of risk management techniques. The course is linked with other courses that deal with financial management issues in more depth such as the courses on fixed interest and derivative management. This course is delivered by practitioners in PGDM Finance at NDIM.
Financial Modeling– This course in PGDM Finance at NDIM aims at developing solutions for the Finance Professionals. It bring the data in a simplified format, link companies historical Financial information, create assumptions, projecting the future on the basis of assumptions and creating simplified models.
Stock Market Operations– This module in PGDM Finance covers the whole ambit of capital markets. Student learn the art of stock market trading mechanism. This gives them opportunity to learn the art of making money in stock market with hands on practice. This course covers Trading mechanism, trading strategies, Futures & option trading and option strategies.
nternational Financial Management-This course in PGDM Finance aims to provide in depth knowledge of global financial environment. Students are exposed to understand the various sphere of global Finance. Through this course, they will discover how international capital market works, various financing & investment activities globally. They will also examine the country risk and cross border investments.
Mergers & Acquisitions & corporate restructuring– Mergers & acquisition is the most special course in the area of Finance, PGDM. In this course, students will gain insight into the core value creating M&A strategies.
Financial Planning & Wealth Management– This module aims at making student understand the concept of Financial Planning in totality. Making Financial plan with real clients, advising them on various financial products and forming portfolio of clients are the objectives of this course.
Principles of Banking & Insurance – The course aims at making student understand various services offered by banks and risks faced by them. It helps candidate understand various innovations taking place in Banking & Insurance sector.
MBA Finance Scope and Career Opportunities
Finance is the blood line of any orgnisation and Finance professionals are the backbone of the organisation. MBA Finance being the multidisciplinary, is the most sought after programme across the world as it transforms you from an individual to a thorough professional. MBA Finance inculcates necessary skills which will help candidates to get hired. Finance executives today have to think much beyond their traditional roles of financial book-keeping, audits, and regulatory reporting. Their role has become much more dynamic, challenging, comprehensive, intellectually satisfying and financially rewarding. MBA Finance help candidates to dissect Financial statements, can help assess qualitative and quantitative data and evaluate the financial implications of orgnaisation. It provide excellent job opportunities in various areas like Financial Planning, working capital management, Mergers & acquisitions, etc. After doing MBA Finance, plethora of opportunities will open for you.
Below are the few roles as MBA Finance
Fintech Professional
Role of Fintech Professional is dynamic and challenging. It is the blend of Finance as well as Technology. Fintech covers variety of services like learning algorithms, Block chain and data science. MBA Finance along with Technology would give you platform to understand the core business of Finance and implementing of Finance using technology in financial activities like managing your money, money transfers etc..
Wealth Manager
As Wealth Manager, one can gather skills through MBA Finance to manage the wealth of HNIs and UHNIs. Wealth manager's role is to offer variety of services starting from Investment advice, Tax planning and managing the estate of client. MBA Finance develops various skills like networking, interpersonal along with domain knowledge so that candidate can become successful wealth manager.
Credit Risk Manager
Role of Credit risk analyst is to evaluate risks associated with business operations more specifically risk associated with lending to clients. They work in credit department of Banks, credit rating agencies like ICRA, CRISIL,etc. and other Financial Institutions. MBA Finance in their Banking curriculum not only inculcate skills among candidate to evaluate credit worthiness of individuals but also of Financial institutions.
Derivative Analyst / Risk Management Analyst
Derivative analyst is quite a challenging role. MBA finance in its curriculum of Financial Risk management, develop candidate as derivative analyst. Candidate work closely in stock market Futures & options segment. Monitoring and managing customer derivative transactions including strategizing and execution is one of the job description of Derivative Analyst.
Financial Analyst
MBA Finance gives platform to candidates to learn
Financial research. That's the core part of MBA Finance curriculum which revolves around research of companies and Financial Instruments. As Financial analyst, a candidate is expected to do analysis of companies for investment purposes and forecasting future revenues and expenses to determine budgets for future projects.
Chief Finance Officer
As CFO, a candidate has primary responsibilities for planning, implementation, managing and running of all the finance activities of a company including business planning, budgeting, forecasting and core operations of Finance. MBA Finance gives you platform to prepare you for taking up higher position in corporate.
Tax Consultant
MBA Finance gives you an opportunity to select niche area of taxation. As Tax consultant, candidate use their expertise to help clients comply with tax regulations and help them to prepare tax returns for clients.
Accounting professional
The roles that Account Professional is to perform perform tasks include implementing and maintaining operational and fiduciary controls, providing analytical support for strategic planning and decision making, ensuring that effective risk management processes are in place. MBA Finance would give you platform to develop those skills which will help you become a thorough Accounts Professional.
Financial Planning professional
Role of Financial Planner is to make Financial plans for individual clients. MBA Finance help candidates to make them thorough investment professionals who helps individuals to meet their long term objectives. Financial Planner may be expert in Tax Planning, Retirement Planning, Investment Planning and making a comprehensive Financial Plan.
There are many other roles like Financial Advisor, Insurance consultant, Investment Bankers apart from described above. MBA Finance gives plethora of opportunities to a candidate.
Skills inculcated after doing MBA Finance/ PGDM from NDIM:
Analytical Skills
Financial Research
Problem Solving skills
Interpersonal skills
Communication skills
IT Skills
Commercial Acumen
Ability to generate innovation skills
Leadership Skills
MBA Finance from NDIM
NDIM is a 28-year-old AICTE approved,  NBA ( National Board of Accreditation ) accredited, declared equivalent to an MBA program by AIU ( Association of Indian Universities) institute.  NDIM has been declared "Best Industry Linkages" PGDM/ MBA   in India  for three consecutive years, 2017, 2018, 2019 after nation-wide surveys of 10,000+ institutions of higher education by the AICTE, GOI & CII. NDIM has been declared the first and the ONLY MENTOR B-school of India.
MBA Finance at NDIM is an intensely structured industry vetted programme where students can select many electives, modules from the list and build deep expertise across diverse verticals. NDIM offers its students an industry-driven curriculum, which is taught by industry experts and highly qualified faculty members. The MBA FINANCE students are provided with national and international exposure through live projects, internship, international faculty, industry mentor-mentee program, soft skill training, certification courses and much more. Experiential learning through hands-on online trading platforms provides an additional advantage to NDIM students. This exposure gives students the ability to sharpen their trading and analytical skills in a live market situation using various tools that are used in most of the trading floors. Students are also prepared for external certifications like NISM, and V skills. Students of PGDM Finance gets an opportunity to contribute in various Finance clubs like Investment club, Financial Planning & Wealth Management club, Finance editorial club etc. The Club organises various events through which the students get an opportunity to test their financial expertise and prepares them for the real world.
The campus is located in south Delhi, in Tughlakabad Institutional Area, and well connected with all the public transport facility. The campus is famous for its finest placement in all the streams of PGDM.  The MBA Finance alumini are well placed in companies like DFC Bank, RBS, Citibank, Axis Bank, ING Vysya, Standard Chartered Bank, Deutsche Bank, Black Rock, South Indian Bank, Yes Bank, ICICI, India Bulls, XL Dynamics, Deloitte, Ernst & Young, PWC, WNS Global, Capital IQ, Evalueserve, Genpact, Grail Research, Moody's, KPMG, Kotak Life, Bajaj Allianz, Aviva, Max New York and many more.