PGDM Approved by AICTE, Accredited by NBA and Granted Equivalence to MBA by AIU | Applications Open for 2024-26 (29th) Batch | Click to Apply
AICTE approved
Institution
India's 1st
NFT Certificate
Trusted Choice of
Sr. Leaders
Every Team Leader and Manager needs to know how to lead a motivated and productive team. People Management skills are not just limited to professionals with an HR background but are necessary skills for all leaders.
With NDIM's two-day Online Programme, participants will learn the fundamentals of HR Management. They will find the best strategies to hire, develop, and retain talent in their teams. This programme will also help them with People Management strategies to keep the members in their teams aligned with the goals of their organisation.
Programme Objectives
The objective of the programme is to help participants:
Understand workplace ethics to build a culture of integrity at work
Learn how to give fair and effective feedback to maximize efficiency
Identify strengths and weaknesses of employees to create powerful networks within organisations
Expand your awareness of the art of delegation and how to monitor and support the delegated work
Recognise the training requirements of their teams as per the changing needs of the organisation and the industry
Learning Outcomes
At the end of the programme participants will be able to:
Attract, hire, develop, and retain the best talent so that they thrive throughout their employee journey
Build strategies to overcome the barriers that prevent people from addressing conflict between employees
Strategise to mitigate the possible reasons of employee attrition
Increase their cross-cultural skills to manage teams from diverse backgrounds
Implement strategies in their teams according to the HR policies and framework of their organisations
Designed for Working Professionals
Weekly online
mentorship by experts
Network with people of
similar interest
Dedicated programme
support
Dr. Teena Singh
Registrar at New Delhi Institute of Management (NDIM)
Dr. Teena discharges the responsibilities of Registrar at NDIM. She has over 21 years of experience in the field of HR, Academics and Strategic Management Consultancy both for the Corporate and Academia. She is responsible for establishing international linkages and leading new strategic initiatives.
She is an external member of POSH Committee of CDAC, Ministry of Electronics and Information Technology. She is a member of CII's HR-IR Committee.
Certified in Design Thinking, HR Metrics and Analytics, Blockchain and Bitcoin, Emotional Intelligence, Machine Learning, Digital Transformation and Industry 4.0 and POSH.
Areas of Expertise: Human Resource Management, Employee Relations and Organisational Behaviour.
Prof. Parveen Kaur
Professor at New Delhi Institute of Management (NDIM)
Prof. Parveen Kaur has 16 years of experience in teaching and training.
Her rich academic background involves MBA, UGC NET, DIP TD, MA Psychology and she has been associated with NDIM since August 2019. She has developed and conducted several training programmes for corporate across the industries, such as PoSH, Personality Development, Stress Management, Enhancing Managerial Effectiveness and Induction Training Programmes.
She has delivered training for renowned organisations including India Thermite Ltd., Stress Management Research Institute, Jamia Hamdard University and many more.
Areas of Expertise: PoSH, Fundamentals of Management, Human Resource Management and Performance Management.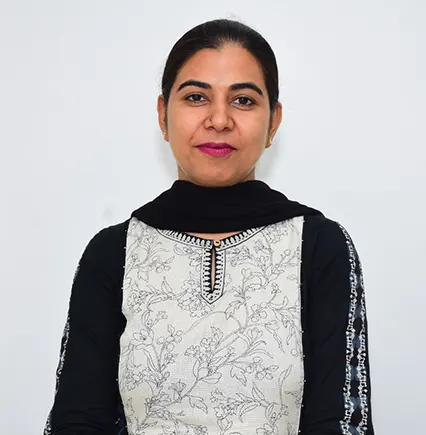 Who Should Enrol:
New Managers, Supervisors, or Team Leaders
Small Business Owners
Line Managers
Department Heads
Non-HR Professionals who are responsible for HR activities
Professionals looking to transition to HR management
Programme Details
Date – 22nd and 23rd June 2023
Duration – 10:00 AM to 1:15 PM (IST)
Mode – Online via Zoom
Fee – INR 5,999 + 18% GST
NDIM offers a discount of 10% for registrations of 5 or more participants from the same organisation.
To Get a Customised Solution for Your HR For Non-HR Related Concerns & Requirements:
CONTACT US
New Delhi Institute of Management
50 (B&C) & 60, Tughlakabad Institutional Area,
M. B. Road, New Delhi – 110062
MORE
PROGRAMMES

JUST FOR YOU: