PGDM Approved by AICTE, Accredited by NBA and Granted Equivalence to MBA by AIU | Applications Open for 2024-26 (29th) Batch | Click to Apply
One Day International Conference on People Analytics and Future of Work :23 January 2018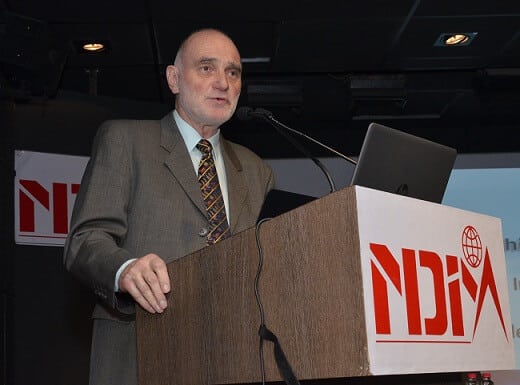 There is no management domain which is untouched by technology and digital media today. HR Tech is emerging as a subject in itself with sub domains like people analytics, future of work, social recruiting, employer branding and so on. To focus on two of the most critical areas in HR Tech viz people analytics and future of work, a One Day International Conference on People Analytics and Future of Work was organized by department of OB and HR, New Delhi Institute of Management on 23rd January 2018.
The conference successfully brought together HR managers, academicians, researchers, policy planners and thought leaders and provided them a platform to deliberate on the emerging approach of people analytics and how it is going to impact the HR professionals, future employees and the workplace.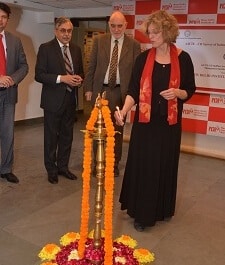 The conference was attended enthusiastically by a diverse group of participants consisting of educationists, scholars, HR professionals and students. It was spread over two technical sessions that were chaired by key stalwarts in their respective domains. The inaugural session began with the welcome address by Prof. Teena Singh, Registrar NDIM. Prof. Sombala N. acquainted the attendees with the conference theme.
The conference acquainted the delegates and NDIM students with the new buzzwords of HR such as artificial intelligence impact on skills and jobs, nanolearning, mobile gamification as a training tool, social learning, new categories of employees such as digital nomads, virtual assistants and so on.
Afterwards, Mr. Tirthankar Goyal (CEO & Founder, Think Global) delivered the opening remarks. Mr. Goyal emphasized on the significance of people analytics in organizations and its key requisites. He also quoted real life examples of leading Indian and international companies that successfully use cloud based technology to carry out important HR functions. This was followed by a plenary session consisting of a panel discussion on Challenges of HR and Analytics in Cross-cultural Business Context. The discussion was chaired by Dr. Didar Singh from FICCI and Mr. Deepak Goel, CEO Karma Circles, was the moderator for the session. The distinguished panelists included Dr. Ulrich Guenther from Germany and Prof. Susan G. Wintermuth from USA. The panel discussion revolved around legal issues, concerning misuse of data, and cultural challenges to people analytics in international business context.
After the panel discussion the first technical session, on the sub-theme People analytics and related issues, began. It was chaired and moderated by Prof. Guenther and Prof. M.G. Shahnawaz (Jamia Millia Islamia, New Delhi) respectively. The session comprised of ten presentations that dealt with an array of issues, including Employee engagement, Psychological capital, Artificial intelligence, Leadership and Women empowerment in management etc.

The second technical session on Future of work and its challenges began Post-lunch. Prof. Susan Wintermuth chaired the session and Prof. Vigya Garg moderated it. There were fourteen presentations in this session that stirred contemplation and dialogue on numerous pertinent issues such as Employer Branding, Automation, Machiavellianism, Variable pay, Gender diversity, Psychological contract and Spirituality at work.
Subsequently all the presenters were awarded with certificates of presentation and eventually the conference came to an end with a valedictory speech by Dr. V.M. Bansal, Chairman, NDIM. Dr. Bansal highlighted the importance of analytics and proposed the idea of setting up a Centre for Analytics. He also encouraged the delegates and the students to consistently engage in more such intellectual endeavors.
All in all, the conference was very well-received by all the participants as it prompted them to deliberate and brainstorm on impact of technology on HR in general and people analytics in particular, emerging trends in people analytics and future of work, and new challenges for the HR professionals.
"As an employee you are emotionally invested in the organisation's goals"-
Deepak Goel, Founder, Karma Circles