PGDM Approved by AICTE, Accredited by NBA and Granted Equivalence to MBA by AIU
13 Smart Tips to Supercharge Your Social Media Marketing Strategy
0 comment
Share

[addtoany]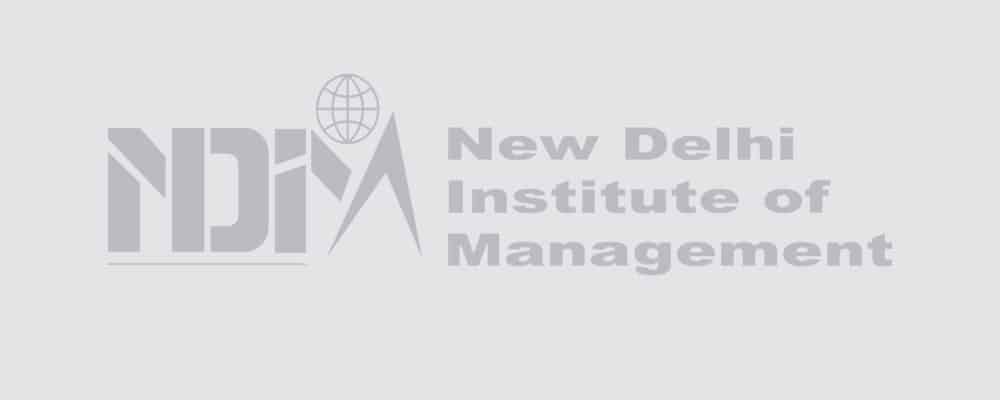 Social media has slowly and gradually become a very integral part of our lives. From the beginning of the day when you get out of the bed to the end when you close your eyes, you are continually checking your Social media updates. Undeniably, even organizations have taken a note of it. Consequently; social media has improved the method for our marketing and advertising.
You can get unlimited advantages if you implement social media strategies in a correct manner.
You can consider social media as an enormous lake where you have to dive in deep for fishing your intended target audience. In case, you don't take part in social media marketing, it may prompt towards an incomplete marketing strategy.
Let's take a deep dive into 13 smart tips that can supercharge your social media marketing strategy:
Well defined goals and objectives
It is essential to have a strong plan, objectives and goals for kicking off your social media strategy. If you aren't aware or sure about your objectives and goals, you won't be able to achieve it. Likewise, you can't compute or discover your strategy over the long haul, if there aren't any solid goals to begin with.
Keep your social media objectives lined up with your entire marketing activities. It is of utmost significance to record your objectives if you want to achieve them. Do set your goals and objectives yet make them reachable and separate them into smaller steps.
Useful social media goals to focus your objectives in 2020
Awareness
Most organizations need to drive attention to new audiences; either new nations or areas, new age groups or business as usual. On account of a brand new business, your primary focus pre-launch is the creation of brand awareness with your intended target audience.
Positioning
A key part of each social media technique is tied in with overseeing how your image is seen by your target so you need goals to assist you with guaranteeing you are separating yourself just as well as situating yourself in the ideal path in your area.
Impact
I don't know about any brand that is glad to create awareness without having an effect on their audience. You need goals that give you an emphasis on building commitment so you can measure the achievement of your content and communication.
Interest
The client or customer journey of every business is extraordinary, yet eventually, individuals need to communicate our interest or shopping intent before they convert/buy/connect. Setting goals for follows, site visits and enquiries will keep you focused on social media activity that guarantees individuals take steps so you can stay in contact with them organically and additionally through retargeting.
Conversions
Conversions mean various things to various organizations yet could include buys, email list, sign-ups or donations.
Know and understand your audience
They structure the premise, all things considered, online as well as offline. It is critical to comprehend what your optimal audience needs or wants and how his/her mind works. This will make it simpler for your business to plan posts that intrigue them better. As a marketer you have to comprehend, it's the audience you are attempting to impress, with your social media showcasing technique. Comprehension and taking into account their needs will in the long run move them further in your promoting pipe. Run studies, connect with them, make genuine associations and bit by bit have influencers following your business.
Start campaigns and contests
Starting a campaign or a challenge/contest, that makes sense well on social media for your target audience, is a thing that is getting up to speed. When done smartly, these challenges and campaigns can pick up a great deal of visibility and commitment. Notwithstanding, consistently recollect that it's critical to give something of significant worth in these challenges. It could be an e-book or campaign on something that your target audience likes.
Content, content & content
Each post that you make on social media is seen in a split second and establishes a major impression. Maintain a strategic distance from linguistic blunders and spelling botches, they are large mood killers in the present about a flawless world. It may be Facebook, Instagram, Twitter, LinkedIn or Pinterest. While one of Facebook doesn't have word confinements and is easygoing, LinkedIn is proficient and has a word limit. Having a cheeky post on LinkedIn may backfire.
Use of videos in your content
Video content is swaying, in the virtual world and in digital marketing. In case you didn't know about that, you were most likely not doing it till now. The web is loaded up with written content today; some of them are simply a mess. Video content makes it simpler for the audience to process the information in pieces.
Images can do wonders
Same is the situation with images. Images are simpler to grasp and get the message processed. It is in a perfect world simpler for both, you and your audience. You don't really need to be a graphic designer to do that. Yet, ensure you utilize great quality pictures that convey your message well.
Connect with your audience
This connection is the thing that will keep your audience fixed to you and carry faithful followership to your business. This connection makes your business progressively valid and dependable. They will return to you when the relationship feels certifiable and they realize they can depend on you.
Be smart by utilizing Pinterest to ace your game
It's an incredibly popular visual search index where individuals pay special attention to referential images. This is a simpler arrangement that shows results quicker.
Keep yourself updated with the most recent trends and tools
When done cleverly, social media marketing tools can do all the difficult work for you. Be it your spell check or editing, it should all be possible by most recent tools. Keep yourself updated with them and increase your productivity.
Make a loyal audience on Facebook
Having a lot of audiences that you can rely on can be extremely useful. They can spread your assertion as and when required. It gets simpler to persuade a smaller group who can turn out to be free ambassadors for your business.
Ensure you are advancing yourself
You could be posting some incredible content on social media. These all go to waste if nobody sees them. Advancement is critical in the present swarmed world. Concentrate on expanding the number of individuals who see your content.
Follow market trends and insights
Markets continue fluctuating so frequently today. Just in case you don't have the foggiest idea about what's going on in the market, it gets hard to comprehend its interest.
Ensure that your post timings are appropriate
This may appear to be an undeniable point however it is profoundly misjudged. What time of the day your target audience sees your post, can affect how he/she reacts to it. Try to post when your audience is for the most part online.